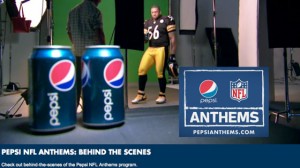 Video content can be found on multiple platforms these days.  With new and improved connected and wireless technologies, anyone can watch what they want, when they want it.  Content can be discovered organically by searching some key words, shared over a social network, delivered over the set top box or accessed through a game system.  It can be watched on a computer screen, television screen, smartphone or tablet.  That is pretty powerful when you think about it.  And, in most cases delivering video content to Internet or mobile device users doesn't have any direct costs, it's FREE!  Television of course is a different model, but we have successfully had video content "On Demand" for free and helped clients deliver their message to news outlets with digital cable channels in NEED of content for FREE!
The indirect costs to delivering the content are obviously the costs associated with producing the content, which these days can range from $0 to six-figures plus.   With all the options available, brands are smart to think of ways to engage consumers besides just promoting their product.  I recently discovered two great examples of "branded content" that I believe adds value to company behind it.
Pepsi is combining multiple brands to attract consumers to it's Pepsi Anthems website.  The big idea is connecting a musical artist with a NFL football team from a city that the artist is associated with.  To make the site more engaging Pepsi teamed up with NFL Films to shoot behind the scene footage that could be turned into – BRANDED CONTENT.  It's an ideal marketing combination for all the brands involved.  Check out the sizzle reel edited by Kevin Mattice (hired s a freelance editor by NFL Films).
Patagonia is another brand with impressive video content. The company designs outdoor clothing and gear for climbing, skiing, snowboarding, surfing, fly fishing, paddling, and trail running.   Their company philosophy states, "These are all silent sports. None requires a motor; none delivers the cheers of a crowd. In each sport, reward comes in the form of hard-won grace and moments of connection between us and nature."   And they use video to connect their brand to the lifestyles of their consumers.   Here's a great video about Ryland Bell, Patagonia Snowboard Ambassador that has many of the key components to quality video content like an interesting story line, compelling visual content and in this case evokes an emotional connection to nature.
So how valuable is video content to a brand?   It all depends on how you measure it.  When considering video, I think the key is to uncover new ways to associate your company's product or service with the interests of your customer.  For example, if your business is banking or financial services and your target market is college students, you may consider producing a video series on financial education for young adults, instead of just creating a thirty-second commercial showcasing your products.  Engaging customers longer and offering them content they're interested in goes a long way in creating customer loyalty.